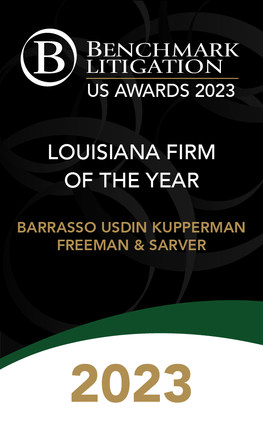 "Clients compliment what they call the firm's innovative approach to its casework."
- Benchmark Litigation
"Excellent - one of the best defense firms, period. High-value, effective representation that always seeks out client's objectives."
- Chambers USA
Our Advantage
Since opening our doors in 2003, we have earned a national reputation for trying high-stakes, complex, and challenging cases. We handle most types of civil litigation and pride ourselves on tackling every case with energy and creativity.
We are a litigation boutique that takes on the largest and most complex matters by deploying our resources wisely. We get results because we have the experience to try any case before any court or tribunal.
We have served as lead trial counsel in national multidistrict litigation and coordinated national class actions. We have handled mass actions on behalf of corporations and insurers with thousands of claims after chemical releases and natural disasters. We have represented financial services companies after downturns in the markets have sparked a multitude of lawsuits.
We are trial lawyers first and foremost. We prepare every case for trial knowing that's the best way to position cases for favorable outcomes, whether by settlement, motion, or a full trial or arbitration.
We staff leanly and efficiently, but provide the high-caliber representation clients expect from an elite law firm.
We have a deep bench. It helps us fulfill our mission to our clients. All of our lawyers are courtroom ready.
And we have a track record of winning the toughest cases.