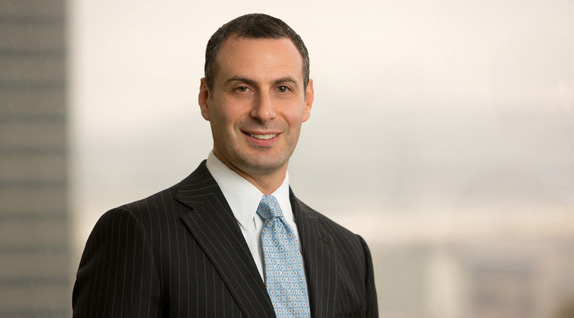 Litigation Focus
Clerkships
Law Clerk to the Honorable Henry A. Politz, Chief Judge, United States Fifth Circuit Court of Appeals
Education
Tulane University Law School, J.D., Summa Cum Laude, 1996
Amherst College, B.A., Cum Laude, 1992
Recognitions
Benchmark Appellate, Fifth Circuit Litigation Star, 2013
Benchmark Litigation, Litigation Star or Future Star, since 2011
Best Lawyers, 2018 and 2019
Louisiana Super Lawyers, 2012 - 2017
Lexology Client Choice Award, 2019
New Orleans CityBusiness, Leading Lawyer
New Orleans CityBusiness,
Leadership in Law Award, 2013
New Orleans Magazine, Top Lawyers
Order of the Coif
Tulane Law Review, Member and Editor
Bar Admissions
District of Columbia
Louisiana
New York
Craig Isenberg has extensive trial experience in high-stakes, complex matters. His trial work includes defending a corporation in the first-ever civil penalty action brought by the Department of Justice under the Oil Pollution Act, defending manufacturers as trial counsel in national multidistrict litigation and serving as lead trial counsel in multiple toxic tort suits. He focuses his practice principally in the areas of toxic torts, environmental litigation and product liability, and also handles a wide spectrum of commercial matters. He also has substantial experience in mass tort, class action and multi-district litigation. Craig has been recognized as a leading attorney by Benchmark Litigation, Benchmark Appellate, New Orleans Magazine, New Orleans CityBusiness and Best Lawyers.
Notable Representations
Trial counsel for major refining company against United States in first-ever trial for civil penalties under the Oil Pollution Act amendments to the Clean Water Act.
Trial counsel for major refining company defending over 1000 personal injury, property damage and business interruption claims arising out of oil spill.
Representing major oil and gas companies in oil field litigation.
Defense of welding rod manufacturers in multi-district product liability litigation in Cleveland, Ohio and state court proceedings, resulting in five complete defense verdicts in jury trials.
Representing major pipeline company in oil spill litigation related to homeowner property claims in Utah.
Defense of drug manufacturer in state court proceeding regarding drug pricing claims brought by State of Louisiana.
Representing accounting firm in $100 million lawsuit brought by statewide retirement funds.
Representing industrial gas company in multi-million dollar breach-of-contract suit.
Professional and Civic Activities
Craig also is actively involved in professional and civic activities. He is on the Board of Directors of the Louisiana Association of Defense Counsel, and he previously served as chair of the New Orleans Bar Association's Committee on Environmental Law and Toxic Torts. Craig has taught Trial Advocacy at Tulane University Law School and at the Louisiana Association of Defense Counsel's Trial Academy.
News
Publications and Presentations
Publications
"Calculating Economic Benefit Under the Oil Pollution Act Amendments to the Clean Water Act," DRI In-House Defense Quarterly (Fall 2011) (co-author with Andrea Mahady Price and Adam J. Swensek)

"The Inevitable Disclosure Doctrine: Why Knowing Trade Secrets May Limit an Employee's Career Options," ABA Commercial & Business Litigation Journal (Spring 2006)
Presentations
Craig also speaks frequently at CLE seminars, including:
"Recent Trends in Louisiana Chemical Exposure Cases," Federal Bar Association New Orleans Chapter Environmental CLE (September 2016)
"Fear of Future Injury (Damages) in NORM litigation and other Toxic Tort Cases," New Orleans Bar Association Procrastinators' Program (December 2013) (co-presented with Glen M. Pilie, Adams & Reese)
"Game Changer: Arabie v. Citgo and How the Louisiana Supreme Court is Changing Tort Law," American Conference Institute's 4th National Forum on Chemical Products Liability & Environmental Litigation (April 2013)
"Punitive Damages, Choice of Law and the Escape Mechanism of Civil Code Article 3547," Louisiana State Bar Association 23rd Annual Summer School Revisited (December 2011)
"Cross Exam – Exposing Dr. Jekyll or Mr. Hyde," Louisiana State Bar Association VooDoo Fest CLE (October 2011)
"Punitive Damages and Choice of Law," Louisiana State University Litigation & Liability in the Workplace CLE (September 2011)
Past Experience
Mayer Brown, Washington, D.C.
Sullivan & Cromwell, London, England