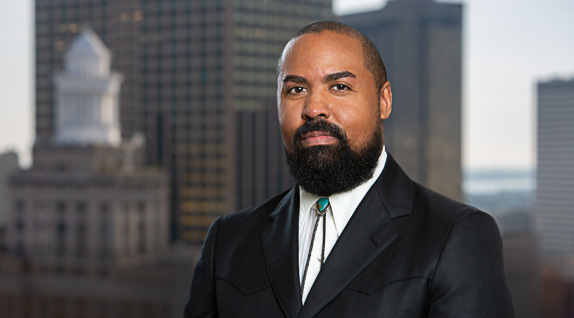 Robert
A.
Waldrup
Associate
Litigation Focus
Education
Tulane University Law School, J.D., Magna Cum Laude, 2016
Northern Arizona University, M.Ed., With Distinction, 2010
North Carolina State University, B.S., 2007
Recognitions
Best Lawyers

, Ones to Watch, 2024

Tulane Law School, Order of the Coif
Tulane Law School, Joe Ettinger Award recipient
Tulane Law Review, Managing Editor (Volume 90) and Member (Volume 89)
Robert A. Waldrup is a seasoned litigator and former United States Air Force officer. Robert has extensive military prosecutorial experience, trying twenty-eight cases in twelve states while serving as one of five first-chair traveling prosecutors for the largest prosecution circuit in the United States Air Force. He has supervised and trained over 45 junior counsel in case preparation, advocacy, discovery and motions practice.
Robert also has significant experience conducting internal investigations on both civil and criminal matters. Acting as both lead investigator and supervisory investigator Robert's experience in this area is diverse and includes investigations relating to alleged mishandling of classified information, to fraud, to computer crimes.
At the firm, Robert's practice will focus on investigations, complex criminal and civil matters, insurance coverage and bad faith, and securities litigation and arbitration.
Robert received his Juris Doctor magna cum laude from Tulane University Law School. He received a Master of Education with distinction from Northern Arizona University and a Bachelor of Science from North Carolina State University.
Professional and Civic Activities
Robert serves on the board of the Wilson A. Butler Academy, a 501(c)(3) non-profit organization developed to bridge the achievement gap for underserved minorities through experiential learning in STEM subject areas, leadership development, and cultural awareness. Additionally, Robert also serves on the Dean's Advisory Board at Tulane University Law School. Moreover, in 2016 Robert co-founded the Waldrup-Crosby Endowed Law Scholarship Fund. This initiative provides financial assistance and mentorship to first-generation black students at Tulane University Law School. Finally, Robert is a faculty member for the Criminal Bootcamp at Tulane University Law School.
News
Past Experience
Deputy Staff Judge Advocate, United States Air Force
Circuit Trial Counsel, United States Air Force
Chief, Military Justice, United States Air Force
Operational Meteorologist and Flight Commander, United States Air Force