Attorneys
Practice Areas
Barrasso Usdin Launches NYC Office
October 17, 2022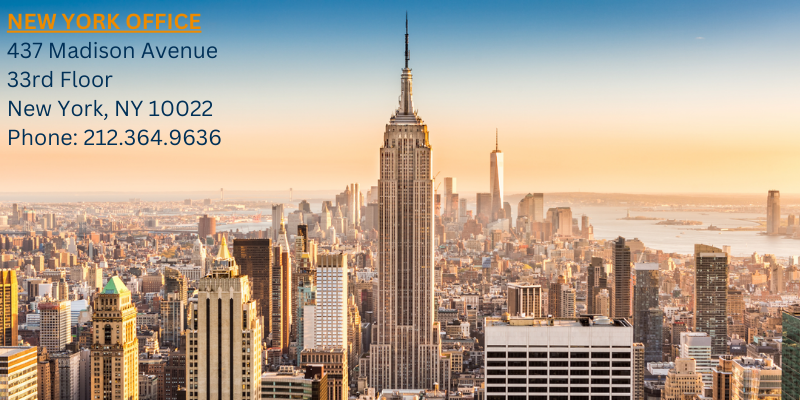 We are excited to announce that Barrasso Usdin Kupperman Freeman & Sarver, L.L.C. has opened a new office in New York City to serve as a hub for our clients on the East Coast and abroad. Our New York office will complement our New Orleans office serving the southern half of the country and our Cleveland office serving the Midwest.
The opening of our New York office is the result of our continual, organic growth and client demand. Our expansion eastward strengthens our multijurisdictional and international capabilities and is tailored to our complex litigation services for clients confronting disputes across all practice areas in the country's leading business center. The New York office will offer the same level of unparalleled service and support that earned our securities litigation, commercial litigation, products liability, and insurance teams leading rankings.
Managing partner Craig Isenberg said the firm has sought to expand its presence to the East Coast for some time as more Fortune 500 and industry-leading clients inquired about our ability to handle complex matters in New York and elsewhere on the East Coast. "We look forward to welcoming clients to our new location and more firmly establishing our presence in New York, New England, and other East Coast markets," said Isenberg. "New York offers the perfect platform to showcase our Chambers-ranked work in complex matters and to represent our clients in a high-growth, highly competitive part of the country."
As a firm with a dominant and growing multijurisdictional and international practice, Barrasso Usdin has the skills and acumen clients trust when approaching sophisticated disputes in the eastern United States. Nearly half the firm's partners are licensed in New York and will use our Madison Avenue office to offer "boots on the ground" support to clients. Other members of our New York team are licensed in Connecticut, Massachusetts, and the District of Columbia. Overall, the firm has attorneys licensed in 11 states and has represented clients in 48 U.S. jurisdictions.
Seven Barrasso Usdin partners are servicing clients at our new location:
As a firm, we represent clients in virtually every type of complex civil litigation in jurisdictions across the country. In New York, our lawyers will continue furthering the award-winning work of our practice departments, particularly the following groups:
Contact our New York office at:
437 Madison Avenue, 33rd Floor
New York, NY 10022
Phone: 212.364.9636
We look forward to serving you at our new office!
About Barrasso Usdin Kupperman Freeman & Sarver, L.L.C.
Barrasso Usdin Kupperman Freeman & Sarver is a boutique litigation firm headquartered in New Orleans. The Firm has experience litigating complex civil cases throughout the country, including all types of commercial disputes, class actions, environmental cases, product liability and toxic tort cases, intellectual property cases, insurance bad faith and coverage cases, and securities arbitrations, litigation, and regulatory matters.